Project Blog
Nicole Peyrafitte is a pluridisciplinary artist. Her latest project, "Bi-Valve: Vulvic Space / Vulvic Knowledge," was published by StockportFlats. more info: www.nicolepeyrafitte.com.
Sunnylyn Thibodeaux is the author of As Water Sounds (Bootstrap 2014) and Palm to Pine (2011), as well as the small books 88 Haiku for Lorca (Push Press), Against What Light (Ypolita), Room Service Calls (Lew Gallery Editions) andUniversal Fall Precautions (Well Greased Press). She left New Orleans for San Francisco to attend (the now defunct) New College of California. She lives in $F with her daughter Lorca and husband Micah, with whom she co-edits Auguste Press and Lew Gallery Editions.
On Saturday, May 9, 2015 at 8pm, The Poetry Project will host its annual Spring fundraiser, Spring Thing, featuring readings and performances by John Giorno, Dia Felix, Miguel Gutierrez, and David Grubbs. This event will be held in the Sanctuary of St. Mark's Church, with a reception to follow the performances. Tickets are $12 in advance and will be available at the door for $15.
John Giorno was born in New York and graduated from Columbia University in 1958. Four yearslater, he met Andy Warhol, who became an important influence for Giorno's developments on poetry, performance and recordings. He was the "star" of Warhol's film Sleep. He has collaborated with William Burroughs, John Ashbery, Ted Berrigan, Patti Smith, Laurie Anderson, Philip Glass, Robert Rauschenberg and Robert Mapplethorpe, and the decade of the 2000's, with Rirkirt Tirvanija, Pierre Huyge, Elizabeth Peyton, and Ugo Rondinone, who is his partner. He is the author of ten books, including You Got to Burn to Shine, Cancer in my Left Ball, Grasping at Emptiness, Suicide Sutra, and has produced 59 LPs, CDs, tapes cassettes, videopaks and DVDs for Giorno Poetry Systems. He founded the AIDS Treatment Project and has an important force in the development of Tibetan Buddhism in the West.
Dia Felix is a writer and filmmaker who's screened films at independent festivals (Frameline, Outfest, San Francisco Film Festival), and performed literary work a lot too (Segue Series, Radar, Dixon Place). She is the author of the novel Nochita (City Lights/Sister Spit, 2014).
Miguel Gutierrez, a dance and music artist based in Brooklyn, has been called "one of our most provocative and necessary artistic voices" by Dance Magazine. He makes solo and group pieces under the moniker Miguel Gutierrez and the Powerful People. His work has toured internationally and received support from many prestegious foundations. He is the winner of three New York Dance and Performance "Bessie" awards.  WHEN YOU RISE UP, a book of his performance texts, is available from 53rd State Press. He also invented DEEP AEROBICS, an absurdist workout for the radical in all of us.
David Grubbs has released twelve solo albums and appeared on more than 150 commercially-released recordings.  He is known for his cross-disciplinary collaborations with writers Susan Howe and Rick Moody, visual artists Anthony McCall, Angela Bulloch, and Stephen Prina, and choreographer Jonah Bokaer. He is the author of Records Ruin the Landscape: John Cage, the Sixties, and Sound Recording (Duke University Press). Grubbs was a member of the groups Gastr del Sol, Bastro, and Squirrel Bait, and he has performed with the Red Krayola, Will Oldham, Tony Conrad, Pauline Oliveros, and Loren Connors, among many others.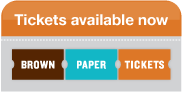 Abraham Adams is an artist and a former editor of Ugly Duckling Presse. His work was most recently exhibited at Galerie Barbara Weiss in Berlin. He lives in Red Hook, Brooklyn.
Purdey Lord Kreiden is an accomplished paleontologist who travels the globe in search of dinosaur digs. She won the Iditarod dog sled race in 1985. She also rationalized that the new continent of South America was the "Earthly Paradise" that was located "at the end of the Orient". Her book Children of the Bad Hour is available from Ugly Duckling Presse, and she co-translated Tony Duvert's L'Ile Atlantique with Michael Thomas Taren (Semiotext(e)), forthcoming.
Katherine Brewer Ball is a writer, scholar and curator who was born under an aries sun and libra moon. She is completing her first book on the aesthetic and political promise of escape in the writings of queers and people of color, The Only Way Out is In: The Queer & Minoritarian Performance of Escape. As Visiting Assistant Professor of Performance Studies in the Theater Department at Wesleyan University, where she previously held a Mellon Postdoctoral Fellowship at The Center for the Humanities, she teaches courses on Queer Performance Strategies and Latina and Black Feminist Thought. Brewer Ball earned her PhD in Performance Studies at New York University's Tisch School of the Arts. Currently, she co-curates the reading series Adult Contemporary with Svetlana Kitto. Her published work can be read in Women & Performance; a journal of feminist theory, Media-N, Bomblog, Recaps Magazine and Criticism.
Lara Lorenzo is a poet and human services worker based in Brooklyn. Her writing has appeared in Nepantla, Toe Good Poetry, October, and Third Text, among other places. Follow her on Instagram @maketotaldestroyyou.
Jackqueline Frost is the author of The Antidote (Compline Editions), You Have the Eyes of a Martyr (O'clock Press), and Young Americans (Solar Luxuriance). She lives in Ithaca, New York.
Orlando Tirado is a writer, filmmaker, and independent curator based in New York City. His film Medeas, written in collaboration with director Andrea Pallaoro, premiered at the 70th Venice Film Festival, has screened in 28 international film festivals, won various awards, including the Sergej Parajanov Award for Outstanding Poetic Vision at the Tbilisi International Film Festival, in Georgia, and was released in theaters in the US and France (forthcoming). He is currently writing various projects for screen and stage.